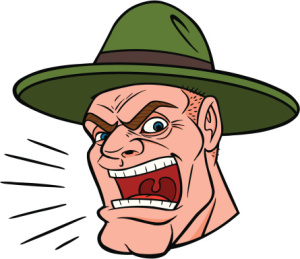 OK all you HAMS out there FIELD DAYS IS ONLY A WEEK AWAY . . . BE THERE OR BE SQUARE!
Don't forget to bring a covered dish to the dinner Saturday of Field Day (Oh sorry, for you calendar challenged out there that is June 23rd). Dinner will be around 1700 hrs (for you non military types that 5 PM). Oh and CHAIRS don't forget chairs!! or sit on the ground like REAL MEN!
Now check out the changes I made to the rest of the site . . . you'll be tested on them!
OK, that's all . . . report back to your controlling authority (your wife . . . meatball).