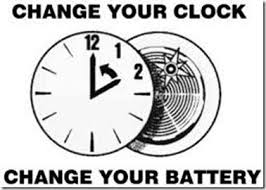 Well summer 2016 is all but gone, and none too soon. With that in mind don't forget on November 6th at 0200 hrs (that's 2 AM for you regular folks) to turn your clocks back one hour AND to check/change the battery in your smoke detectors.
At the last club meeting, held on the 12th of November, it was decided to hold our annual Eagle Days special events station at the Camden County Emergency center. Check back often for more information to be posted soon.
BTW, attendance at the last meeting was up or was it simply the fact we were in a SMALLER room.
ARRL is holding their annual on-line Auction click on the blue to go to it. Seems you can view all the item, but to bid you must sign-in or if new to the Auction site you must register.
And finally, several members (Jim [KD0FPC], Jack [KD0QEB], Glenn [K0KER], Fred [K0FG], & Ralph [KD0LTS]), had a trailer work day on Oct 20th. The trailer is all shiny new look'n! Well not really but things are work'n better. I'm sure we'll have a full report on the outcome of the event at the next meeting.
Well that's about it for now,  C'ya at the next meeting.         73!