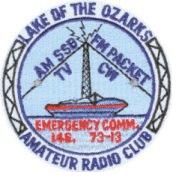 Hey boys and girls hope all is well with each and everyone of ya'll.
Made some changes to the site so check out the "Upcoming Events" area. Let me know if you like this or not.
Also, remember we have the Emergency Net at 10 AM on the SECOND Wednesday of each .month on our club repeater (146.730) and again on 146.955 repeater at approx. 10:15. Also, our club meeting is on the same day click "Club Info –> Meetings" at the top of the page for more information on the meeting.

Updated Eatin' Meetin' for February 8th &15th.
Check out the For Sale area.
Well that's about it for now so till next time C'YA!