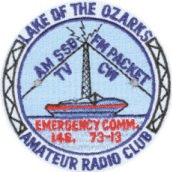 Fred (K0FG) told us at the last meeting we'll have the results of out Field Day at the August meeting (on the 10th). Click here for more information.
Don't forget to check out the Eatn' Meetn'.
The monthly Emergency net is on the second Wednesday (Aug 10th). Again for more information click here.
Was watching Ham Nation today and learned that Amateur Electronic Supply is closing it doors effective 27 July. I also learned that Ham Radio Outlet will be taking over.