Hey all . . . added the January minutes.
Updated the Eat'n Meet'n for Feb 17th & 24th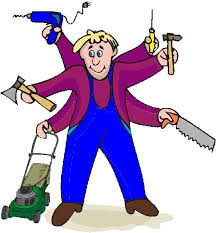 Hey just made some updates not all are happy ones.
Sad news, Glenn notified me via email of a former club member's passing, what follows is an excerpt from that email:
". . . Jack Rudolph, W0TJR, passed away in November last year. His son, Jack Jr., who lives in Fort Worth, was visiting the area last week and that is when I found out."
Glenn also informed me today that Mr. James Hampshire KDØEYS also passed away last year.
Our condolences goes out to both families.
As for the site,
I deleted all that was listed in the "FOR SALE" section. Most of the items had been there for several month and I hadn't received any information as to whether or not what was listed was aviable anymore. If you have something for sale/trade/give away send me an email with the information and I'll post here on the site.
I removed all of the minutes for 2016 . . . If you didn't get a copy of them or inadvertently deleted them contact me and I'll send you a copy.
Updated the members pictures.
Posted Mr. Rudolph and Mr.Hampshire to the "SILENT KEY" section.
Move the "Field Day" tab from the main menu to under the "Upcoming Events" Tab
I will be posting

have posted

a new club roster soon. Any errors please contact Glenn (K0KER) at gcommons@

null

gmail.com
That's about all for now! Below is what I had here after I returned from my trip.
==========================================================
We had a pretty good turn out at the monthly meeting and with that some good discussions on several topics. Just as soon as Glenn (K0KER) sends me the minutes I'll post them.
Glenn reported that the Eagle Days SE was once again a success. Looks like we may do it again next year. A BIG THANKS goes out to Ernie (W0LTC), our ARES Camden County Emergency Coordinator, for offering the use of the Camden County Emergency Management Facilities. That made for a really pleasant and relaxing environment. (Hmm . . . might be a good site for Field Day . . . Hmm)
I updated the "Upcoming Events" tab so check it out. There are a lot of Special Events coming up along with several Hamfests.
That's it for now . . . be safe . . . 73