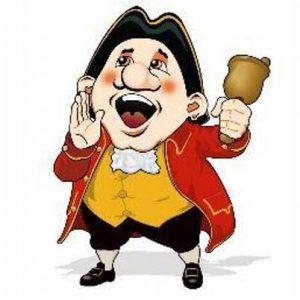 If you haven't submitted your preference for the Eat'n Meetn'n please go to the THE EAT'N MEET'N TAB and check out the options. Once you have made your selection send an email to Glenn and inform him. Please do so before the next meeting on April 10th.

Please remember our Club president, agreed to head up our Field Day activities and is asking that members and non-members interested in participating contact to him via his email address: [email protected] and let him know the days and hours you would be available on June 22nd and 23rd (corrected dates) for Field Day. Those of you that don't have a license can still participate in setup/tear-down or being a operator on one of the radios.
Topics for this month's meeting are: Among other things, we will be discussing
Potential Eatin' Meetin' changes, if you can't make the meeting be sure you've subbmitted your preference to Glenn via email.
Bylaw changes. Several issues were brought up at the last meeting so the subject was tabled till this month's meeting. At our last meeting, the definition of "quorum" became a discussion point, this will be cleared up at this month's meeting.
Field Day: discussion will be on finalizing times and schedules. See note above from our President.
"Get Your Tech License in One Day" Course sill discussed.
For net information please see "Club Info –>Nets & Committees".

Added two member pictures.
Well that's about it for now . . . c'ya!