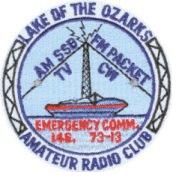 Dang! Here it is October already, where has this year gone? Seems like just last week we were having our Christmas dinner.
Well anyway, as most of you have noticed the last couple of months things have been rather slow here on the web page. I hope to have more "stuff" to post here in the coming year.
Okay! First on the docket. Don't forget the up coming meeting, November 14th @ 7 PM (1900 hrs for you military types), lots of stuff happening. Most important is the election of new officers. Larry (K3PTO) has offered to stay another year in the President's office and Glenn (K0KER) also offered to continue as the club Secretary/Treasurer . . . THANKS LOADS GUYS. That leaves the Vice President's position . . . Jack (KD0QEB) has decided not to continue as VP, so we will be voting on that position . . . those running for the office will be announced at the meeting.
Also, remember we have the Emergency Net at 10 AM on the SECOND Wednesday of each month on our club repeater (146.730) and again on 146.955 repeater at approx. 10:15.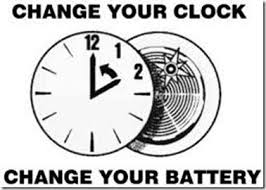 Which reminds me on SUNDAY November 4th at 0200 hrs (that is 2 AM to you non military types) we have to set our clocks back ONE hour.

Secondly, we will be selecting where we will be holding the annual Christmas dinner. So if you have a favorite restaurant let us know and we'll vote on it. Last two years it has been held a Li'l Rizzo's over at the outlet mall.
And finally . . . I updated the Eat'n Meet'n for October 19th and 26th.
Oh, I almost forgot . . . I updated the For Sale area too.