LAKE OF THE OZARKS
AMATEUR RADIO CLUB MINUTES
February 13, 2019
The meeting was called to order by Larry Cicchinelli (K3PTO) at 7:00 p.m. Introductions followed. There were 20 members and 9 visitors present, three for testing. The January, 2017 minutes had been sent out via email and were approved, and Glenn presented the financial report.
Standing committee reports:
REPEATER:Someone asked why we lost Peggy Kraus' voice on our announcements. We now have Fred's voice doing the announcements, and he confessed that the last time they did an alternate repeater test, they failed to put the backup batteries in, so the announcements were lost. There was also a question about why the CW identifier interrupts QSOs. Fred said he had contacted the man who built our repeater who said "that's not supposed to happen." Great, but he had no solution for it. We'll have to live with it for now.
EMERGENCY NET: Ernie Venis (WØLTC) said that he had 8 check-ins on the 146.730 repeater and only 3 check-ins on the 146.955 repeater, but he said that repeater was having a power supply problem and that had been fixed before our meeting. It should be working better now.
Mark your calendars for the emergency drill at 10:00 a.m. and club meeting on March 13, 2018.
TRAILER COMMITTEE: Fred said that as far as he knew, the trailer has not been stolen.
TESTING LIAISON: There were three people there for testing, all passed the exam for which they came, and one passed his Tech, General and Extra in one sitting. Two of those people, as well as one visitor joined LOARC: Welcome to Chuck Renfroe, Bob Hibbitts and Lydia Jones-Porter!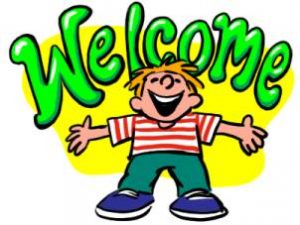 WEB PAGE: loarc.com.Jack McGuire (KDØQEB) said the website is doing just fine. We did have a problem with the server, but Jack contacted Scott Poest, who made some changes in the software, and it appears that solved the problem.
WRECKING CREW: Nothing to report.

2 METER NET: These are the currently assigned Net Controllers for this year:
January Net Control: Glenn Commons – K0KER
February Net Control: Jack McGuire – KD0QEB
March Net Control: Gary Sundstrom – KE5JTL
April Net Control: Frank Miller – KS2Z
May Net Control: Fred Groce – K0FG
June Net Control: Larry Cicchinelli – K3PTO
July Net Control: Tom Smith – WA0OFO
August Net Control: Ron Swinney – AB0P
September Net Control: Ray Tucker – N0ZYX
October Net Control: Gary Sundstrom – KE5JTL
November Net Control: Glenn Commons – K0KER
December Net Control: Frank Miller – KS2Z
10 METER NET:Larry had 10check-ins, the most ever. Thanks all who participated.
Echolink: Echolink is still down, but we're working on it.
OLD BUSINESS: None
NEW BUSINESS:
Mo-Kan Regional Council of Amateur Radio Organization. This organization contacted us about joining their organization. They are Kansas City based and have three ARC members and lots of vendor sponsors. After some discussion, it was determined that they were too far away for us to participate and those who reviewed their proposal felt they had nothing to offer LOARC.
Training Information. It was suggested that our website contain some information on how to become a ham radio operator and provide sources for training. Jack agreed to look into it and do whatever the club wanted.
LOARC to give Licensing Classes. As pointed out by a snowbird LOARC member, the Bend Oregon ARC offers "Get Your Tech License In One Day" classes and suggested that this is something LOARC could/should do to help promote the hobby and increase membership. Glenn agreed to contact the appropriate person in Oregon and find out how they do what they do. (Report to be presented at the next LOARC meeting.)
Sickness and Injuries: Nothing to report.
Ham Equipment for sale or swap:Check the website: loarc.com
Our procedure for allowing anyone to list equipment is on our website. Please download the equipment for sale submission form, fill it out and email it back to Jack McGuire per instructions on the website.
The meeting was adjourned at approximately 7:55 p.m.
Respectively submitted,
Glenn Commons (KØKER)
Secretary/Treasurer