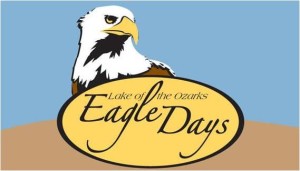 The Lake of the Ozarks Amateur Radio Club will be operating a Special Event radio station to celebrate 2019 Eagle Days weekend. For more information about Lake of the Ozarks Eagle Days, click on this link: http://www.lakeoftheozarkseagledays.com/
The club will be operating from the Camden County Emergency Management Agency located at 12 VFW Rd Camdenton, MO 65020 (please see map below). The public is welcomed to come by and participate. No license required to operate under the direction of a licensed Amateur operator.
Our operating times 9:00 a.m. until 4:00 p.m. on Saturday, January 5th.
Operating frequencies will be:
15 Meters: between 21.275 – and – 21.325
20 Meters: between 14.295 – and – 14.325
40 Meters: between 7.215 – and – 7.265
If you had a QSO with the Lake of the Ozarks Special Event Station, W0E, on January 5th, 2019 and would like an 8.5" x 11" certificate suitable for framing or a QSL card, filled out this FORM with your contact information and mail it along your remittance to the address provided in the form. What you will receive from LOARC is an email containing either the certificate or the QSL card (or both if you desire) that you will have to print yourself.
Map of EOC location: 12 VFW Rd Camdenton, MO 65020