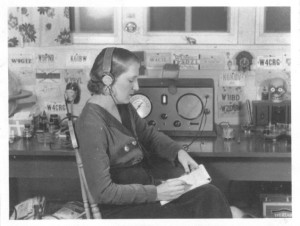 Listed here are some, not all, Special Events taking place in the ARRL Midwest Division for the current month. Also listed are some from other divisions that maybe of interest to some members. For a complete list of current or upcoming special events go to ARRL website.
For more information simply click on the click provided (usually in blue) or go to ARRL website.

---
11/10/2018 | USS Cobia WWII Submarine Celebrating Veterans Day
Nov 10-Nov 11, 1400Z-2100Z, NB9QV, Manitowoc, WI. USS Cobia Amateur Radio Club. 14.240 7.250. QSL. Fred Neuenfeldt, W6BSF, 4932 S. 10th St., Manitowoc, WI 54220. SASE #10 w/QSL for Cobia QSL www.qrz.com/db/nb9qv
11/11/2018 | The American Legion National Salute to Veterans
Nov 11, 1800Z-2359Z, N9V, Indianapolis, IN. The American Legion Amateur Radio Club. 14.275 7.225; 147.315 K9DC Rptr; IRLP 9735; EchoLink *CrossRds* Conf Node. Certificate & QSL. The American Legion Amateur Radio Club, The American Legion, 700 N. Pennsylvania St., Indianapolis, IN 46204. k9tal@nulllegion.org or www.legion.org/hamradio
11/20/2018 | 102nd Memorium Event HMHS Britannic Disaster
Nov 20-Nov 26, 0000Z-0000Z, KC9HYY/WSL3, East Troy, WI. KC9HYY. 14.070 14.260 7.070 7.260. QSL. Nathan Banks, PO Box 324, Muskego, WI 53150. For QSL: SASE to listed address postmarked prior to Jan. 1. 2019.
12/01/2018 | 100th Season of the Green Bay Packers
Dec 1, 1400Z-1900Z, K9P, Green Bay, WI. Green Bay Mike & Key Club. 14.270 14.035 7.270 7.035 146.495. QSL. Green Bay Mike & Key Club, P.O. Box 13351, Green Bay, WI 54307. www.k9eam.org
12/01/2018 | Illinois' 200th Anniversary of Statehood
Dec 1, 1400Z-2100Z, W9VT, Hazel Crest, IL. Tri-Town Radio Amateur Club. 14.340 7.270. Certificate. Tri-Town RAC, P.O. Box 1296, Homewood, IL 60430. www.w9vt.org
12/08/2018 | Christmas in Bethlehem "Bethlehem On The Air"
Dec 8, 1800Z-2300Z, W9WWI, New Washington, IN. Clark County Indiana Amateur Radio Club. 14.245; 40 through 6 meters conditions permit . Certificate & QSL. W9WWI CCARC Bethlehem , 4208 Perry Crossing Road, Sellersburg, IN 47172. LoTW will be used to log contacts. www.clarkcountyarc.org