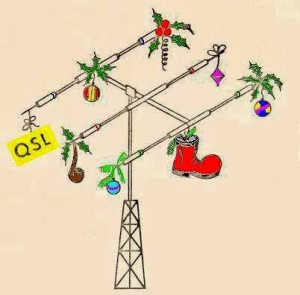 Don't forget our Christmas party. Glenn (K0KER) will be sending out an email for people to signup. Party will be at Rusty Rooster in Lake Ozarks, 3247 Bagnell Dam Blvd, Lake Ozark, MO 65049 on December 11th.
There will be NO club meeting in December.
Don't forget dues are due.
Eat'n Meet'n for the 13th & 20th of December updated.
Remember, I'm always looking for things to post here, so if you have something you'd like to see here send an email to the above address.
Ever wonder if there is a relationship between Amateur Radio and Radio Astronomy? Check out this link and find out.
Don't forget about the club meeting and our nets. For more information check out "Club Info"