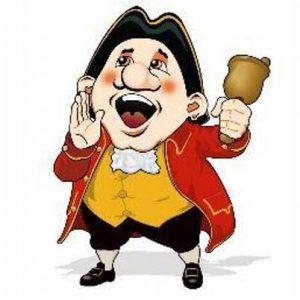 Eat'n Meet'n will continue on Friday's at 11:30 AM. If anyone wishes to have an Eat'n Meet'n on Saturday contact Larry Cicchinelli K3PTO (club president).
We also have a revised Bylaws. Our club Secretary/Treasurer Glenn Commons K0KER will be sending them out soon.
Please remember our Club president, agreed to head up our Field Day activities and is asking that members and non-members interested in participating contact to him via his email address: [email protected] and let him know the days and hours you would be available on June 22nd and 23rd (corrected dates) for Field Day. Those of you that don't have a license can still participate in setup/tear-down or being a operator on one of the radios.
For net information please see "Club Info –>Nets & Committees".

At last night's club meeting, it was decided to have a Saturday Breakfast Eatin' Meetin' this Saturday, May 11th at 9:30 a.m. at the Camdenton McDonalds Restaurant.
That's right after our Saturday 2-meter net, so
do the net mobile on your way or
log in and then hustle on down to MickeyD's.
Well that's about it for now . . . c'ya!