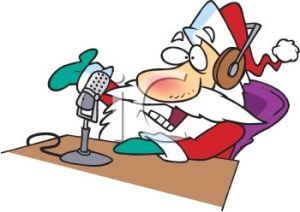 Hope you all enjoyed the Christmas Party, I was unable to attend do to other commitments. I'm currently here in Socorro NM trying to stay out of the cold . . . yeah right Thursday we got over 8″ of snow and the temp hasn't been above 20 deg.
I hope you all have a HAPPY NEW YEAR Eve celebration, but be safe!
Don't forget our club is operating a Special Event Station W0E on January 5th, see the "Upcoming Events" tab for more information.
Also, remember we have the Emergency Net at 10 AM on the SECOND Wednesday of each month on our club repeater (146.730) and again on 146.955 repeater at approx. 10:15.
Updated Eatin' Meetin's for January 11th and 18th
Well that's about it for now so till next time C'YA!